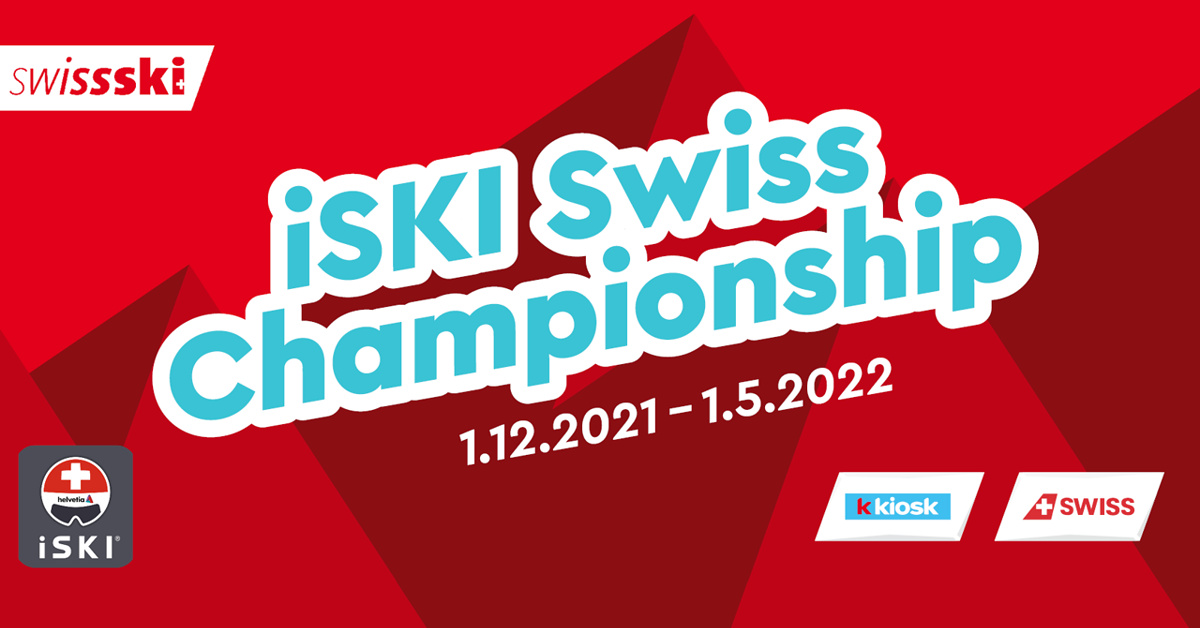 powered by www.iski.cc
iSKI Swiss Championship 2022
by Swiss-Ski
01.12.2021 – 01.05.2022
No matter how often and how good you are on the slopes, the iSKI Swiss Championship 22 by Swiss-Ski is for everyone and anyone can win attractive prizes. Download the iSKI app and register for the iSKI Swiss Championship 22 by Swiss-Ski. Get started, collect slope kilometers, altitude meters and PINS while competing with your friends and club-colleagues.
How do I collect PINS?
Install the iSKI Swiss App
Register
Start the GPS tracker, record your ski days while collecting altitude meters, slope kilometers and PINS
i

SKI Swiss Championship 22:
k kiosk

CLUB CHALLENGE:
10.12.–19.03.2022
The Challenge for all Clubs
Collect kilometers for your Club
What can i win?
iSKI Cup at the Migros Grand Prix Final in Obersaxen for the club with the most kilometers.
iSKI Swiss Championship users can win 3,000 instant prizes from k kiosk and attractive monthly prizes from Swiss International Air Lines and Swiss-Ski.
All registered participants who record their ski day in a Swiss-Ski area with iSKI Swiss are eligible to participate.
How can I participate?
iSKI Swiss Championship by Swiss-Ski -> Simply log into iSKI Swiss with your iSKI Community account.
k kiosk CHALLENGE -> Register here with your iSKI Community account and select your club.
You have to use the iSKI Swiss to record your activity on the slopes. To save yourself time, you can download the apps using the links below and register immediately:
Questions? support@iski.cc